Join Terre Haute Mall in June!
Pizzas, Subs, Sandwiches, and Sides
see our menus to browse our tasty selection of pizzas, subs, sandwiches, and sides!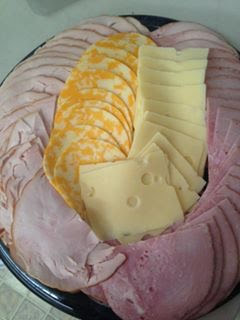 Deli
We offer custom-cut lunch meats and cheeses, chicken and ham salads, macaroni salad, fresh bacon, and some produce. Call us before your next family gathering to order your meat and cheese trays!
Groceries and Goodies
In need of a gallon of milk? Ran out of flour while making a batch of cookies? Have a sweet tooth, but, don't have the time or energy to make a sweet treat? We carry many common necessities along with tasty sweet and salty treats!
Gas and Go
The pumps may look outdated, but, we will teach you how to use them! Gas prices are comparable to major stations, and, can save you when in a pinch! We also carry a variety of engine oils, antifreeze, and windshieldwasher fluid.
Contact
terrehautemall@aol.com
5834 State Route 55
Urbana, Ohio 43078
(937) 788-2515
Facebook
Instagram
Text THM to (937) 514-4078 to receive updates!
© Copyright Terre Haute Mall 2021